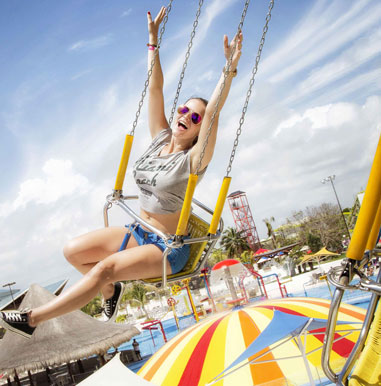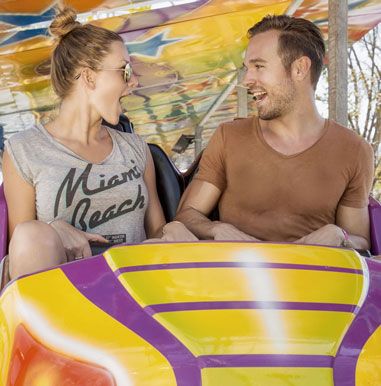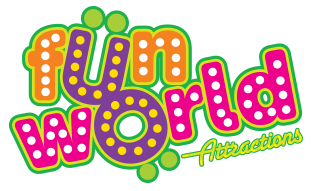 Attractions:
Hurricane (roller coaster)
Playground (children's games)
Carousel
Fun World: Big Fun for Small Children in the Cancun Hotel Zone
Introduce your child to a world of old-fashioned family fun.

Here you and your child can…
Ride Cancun's only roller coaster

Soar right over the Caribbean Sea in our flying swing chairs

Hop on a classic carousel ride

Enjoy time in a kid's playground
ATTRACTIONS
Hurricane: Who doesn't love a roller coaster? Cancun's only roller coaster features an unbeatable view of the Mexican Caribbean and is perfectly safe for young kids.
Crazy Chairs: Sit on a swing while the ride rotates you around to simulate a flying experience over the Caribbean Sea.
Carrousel: Bring back childhood memories with this vintage revolving ride.
Bring back childhood memories and create new ones at Fun World!
IMPORTANT INFORMATION
Participants must follow instructions at all attractions.
Children under the age of 7 must be supervised and/or accompanied by an adult at all times.
Minimum height: Huracan 1.30 mts. Crazy Chairs 1.07 mts.
Closed footwear is recommended.
Shorts, and shirt is required (no bathing suits).
You must be 100% dry to use the rides.