Race & Zoom
with Your Friends!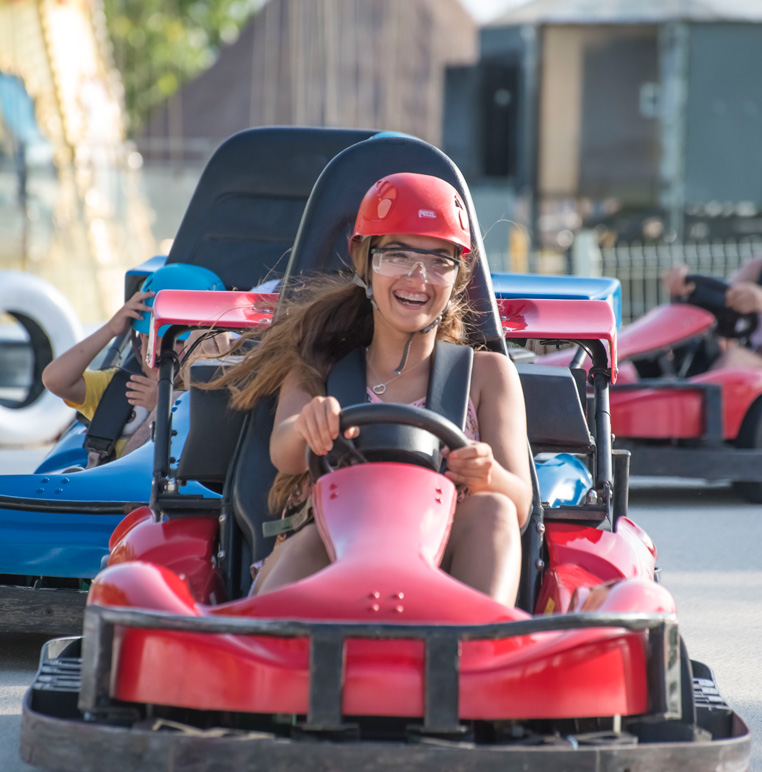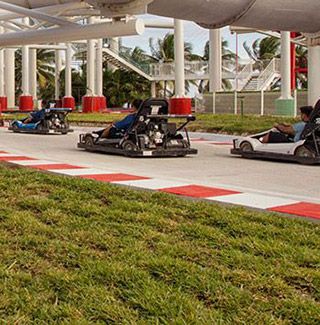 Attractions:
Kart Individual
Kart Doble
Grand Prix: Race Go-Karts in Cancun on our Seaside Track at 25 miles per hour!
Thirsty for thrills? Our Grand Prix is special. We offer oceanfront go-karting!
Our tracks are designed for speed and challenge. Zip through our 275-yard track at speeds reaching 25 miles per hour! Our facilities use the latest and safest equipment and technology.
Find out who the fastest driver in the family is & earn your bragging rights with our Cancun go-kart track today!
IMPORTANT INFORMATION
Visitors must follow the instructions at all of the attractions.

Children under 7 years of age must be supervised and/or accompanied by an adult at all times.

A minimum age of 14 years old is required to be the pilot.

For Go-Kart Doubles, an adult must be the pilot, and the co-pilot must be at least 3.6 feet tall (1.10 mts).

Shorts, and shirt is required (no bathing suits).

You must be 100% dry to enter the arcade.

No pregnant women are allowed.

Nobody intoxicated or recently injured is allowed.