# Why go to
Ventura Park?
---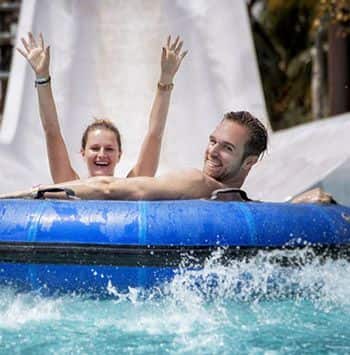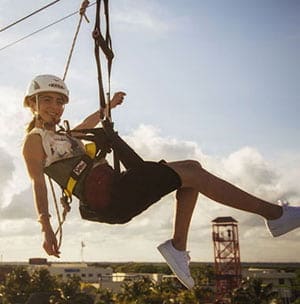 There are a lot of activities in Cancun for you to choose from…so why Ventura Park?
You should choose Ventura Park because it's the only family water &  theme park in Cancun.No matter the age—from young children, teenagers, and adults of all ages—Ventura Park has something fun waiting for you.
Wet'n Wild Water Park doesn't just have entertaining waterslides. There's also an ultramodern wave pool, a semi-submerged water playground, a relaxing Lazy River inner-tube float, and Bubble Up, a climbable wet dome.bHave a Wet'n Wild Adventure filled with splashes, whirls, 'n good times!
Dolphinaris gives you a  chance to enjoy a once-in-a-lifetime experience to interact with amazing dolphins by swimming alongside them, shaking their fin, petting their smooth & soft skin, and even getting a peck on the cheek. Shorten your bucket-list with incredible dolphins at Dolphinaris.
Fun World offers kid-friendly activities—like a roller-coaster, merry go-round, crazy chairs, & kid's playground—that are perfect for young children. Show your child what endless fun looks like at Fun World.
Grand Prix gives you the chance to race against the whole family at a seaside go-kart track. There's family fun for everyone at Grand Prix.
Underworld is a high-tech arcade with the latest in Virtual Reality technology as well as a laser-tag inspired bumper car activity (and more).Reveal the Future with Underworld.
Aaah!Ventura is a land of adventure where you can fly like a bird on exhilarating ziplines, swing like Tarzan on a bungee-swing, or traverse a hanging aerial bridge.